Fran Snyder at Folk Alliance, 2016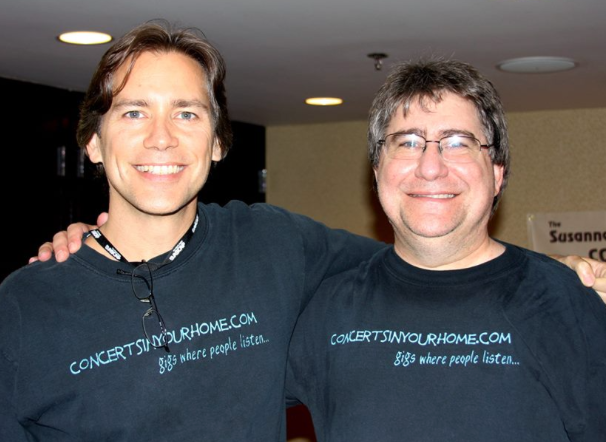 I owe much in terms of thanks to Folk Alliance, a music conference that helped me get traction when I first aimed to serve the house concert community in 2006. Along with occasional stops at regional conferences, my annual weekend visit to FAI is like a fun and exhausting trip to visit family.
And the family is growing.
I really enjoy catching up with past and present members of ConcertsInYourHome, as well as the hundreds of cool acquaintances I've made. If we get a chance to meet this weekend, here are just some of the things we can talk about.
ConcertsInYourHome – the largest and most vibrant house concert community on the web. 2000+ events per year, globally.
Listening Room Festival – our 5th annual house concert festival is coming up in March, and we're about to start accepting artist applications for LRF2017.
House Concerts and Public Listening Rooms – learn how they can work together to grow the audience for live music.
Office Concerts – a wellness program that gets applause. Thrill the team at work with an afternoon shot of culture to rejuvenate their spirits and make them appreciate where they work.
What are you up to?
See you soon.
Fran
#FAI2016 #CIYH #LRFest