ConcertsInYourHome is part of the Listening Room Network, which is the main site for our house concert community. Many links on this site will lead you there!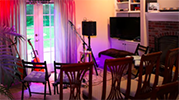 Host Membership
Booking tools, community connections, vetted artists and more.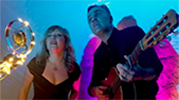 Artist Membership
Apply to join a distinguished roster of artists that venues can book with confidence.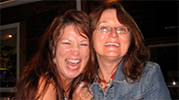 Fan Membership
Connect with like-minded fans, track your favorite artists, and get invited to exclusive events.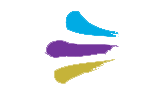 Join our Network
House concerts, listening rooms, great artists, and the sweetest fans in the world.
There is a critical need for new opportunities, and more connections.
ConcertsInYourHome began in 2006 as the first global house concert website. Out of thousands of scattered events, artists, and house concerts, we created a community. Since then we've provided advice, resources, and connections to thousands of of artists, hosts, and music fans. As a result, performers have more places to play and thrive.
House concerts are private events that often take place in cozy living rooms. They can be amazing and enriching experiences, and we want you to discover them. However, we also believe that public listening rooms are vital to our communities. Listening rooms can be music clubs, galleries, and other unique spaces.
So we've combined the opportunities of house concerts and listening rooms in one helpful and fun website. Join us at Listening Room Network to connect with actual experiences near you!
This site, (ConcertsInYourHome) will continue to educate and inspire the world of house concerts. Subscribe to our blog for occasional house concert tips and stories!
Check out our two minute video!