House Concert Guide: Choosing a Location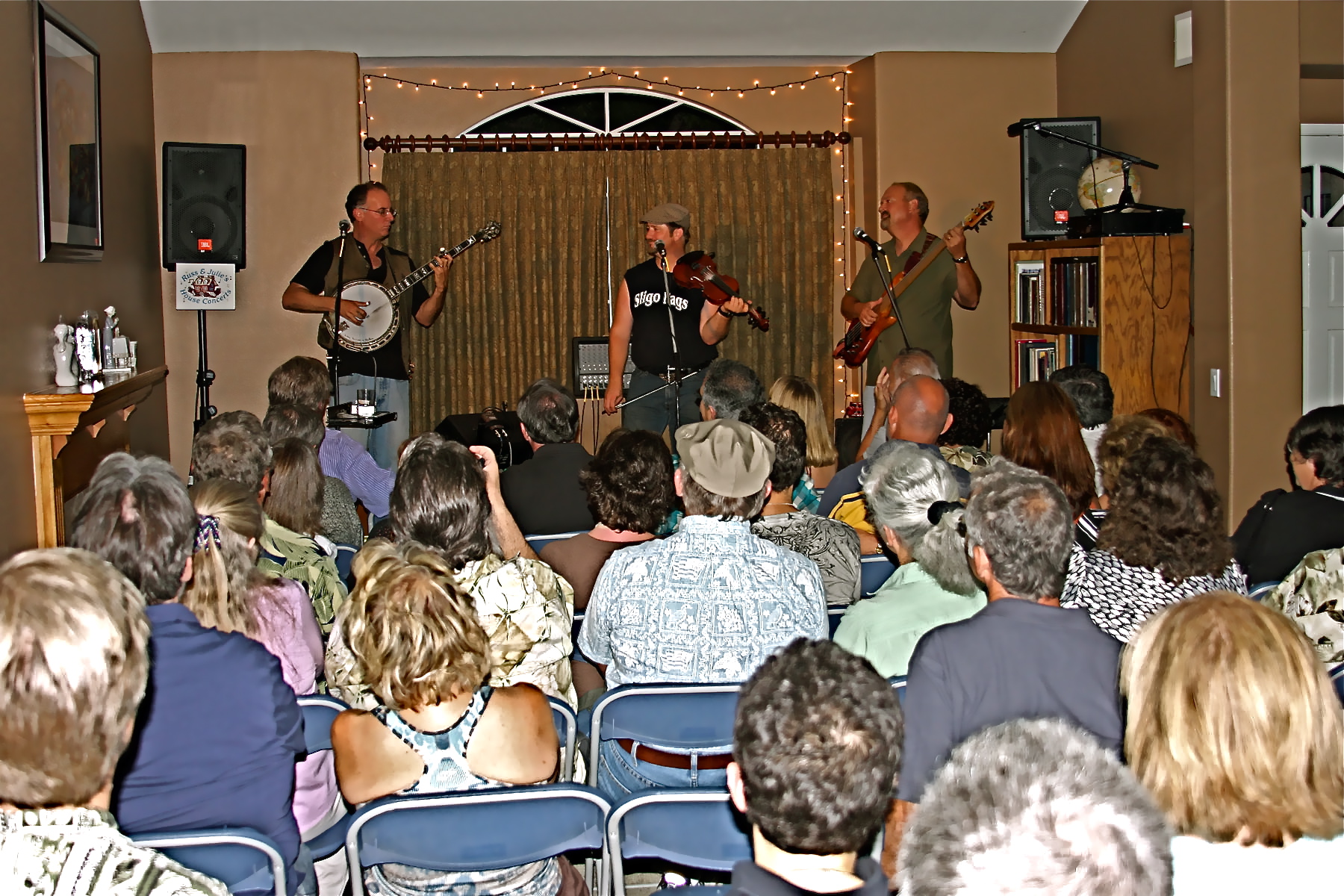 This is part of a how-to-series from ConcertsInYourHome.com, written by Fran Snyder

Basics:
Although similar results can be achieved in different locations, a house concert takes place at a house. When the weather turns seasonally ideal, some hosts do patio, garden, backyard shows, but you always need a backup (inside) in case the weather doesn't cooperate. Indoors, the living room is usually the best choice, often providing a balance between cozy and the opportunity to stretch into an adjoining area. A window or fireplace can make a nice background scene for the performer.
Consider:
You'll most likely need to re-arrange some furniture, like removing coffee tables and pushing the couches to the side of the room. You'll most likely use every chair in the house (dining room chairs, bar stools, ottomans, office chairs, etc.) Your neighbors can be a great resource for free chairs (especially barstools – which make a great back row) as well as audience members. Don't feel obligated to overdo it. You don't have to create Carnegie Hall in your home.
Options:

We feel there are few spaces more cozy than a living room. However, basements work too. If you live in an apartment or condo, there is often a clubhouse or common area that can be reserved at little or no expense. Some hosts, who aren't satisfied with their space recruit like-minded friends to co-host the shows in their homes. It can be terrific to work with a close friend as a partner in these events.
Tip:
Most people underestimate the number of guests they can comfortably fit in their living room. To get an idea, clear the middle of the room (coffee table, etc.) and move the couches to the side of the room if possible. Then, start arranging available chairs (dining room, kitchen, breakfast nook, office chairs) to get an idea of the number of people it could hold. Once you've set up a few rows, it's easy to imagine how the rest of it would fall into place. Remember to allow a 4' by 6' area for the performer -  more if it's a duo or group.